Side-entry mixers. It's what we do.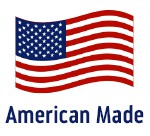 The only side-entry mixer specialist in America.
Jensen Mixers designs, engineers and builds side-entry mixers. Only side-entry mixers. It's what we started with over 65 years ago and we've never lost our focus. No wonder we're considered the most respected side entry mixer company in the world.
What does that mean for you? When you work with Jensen, you'll be working with a company that has over 65 years of real-world experience with side entry mixer application in the petroleum industry. We have fine-tuned our designs down to the most applicable manner that not only services the customer for decades but also does so at a price point that gets the job done.
Our range of side-entry mixers is used primarily for management of B.S.&W. and / or blending of various petroleum products (crude, gasoline, fuel oils, etc) in atmospheric pressure storage tanks that range in diameter from approximately 50 ft to 360 ft.