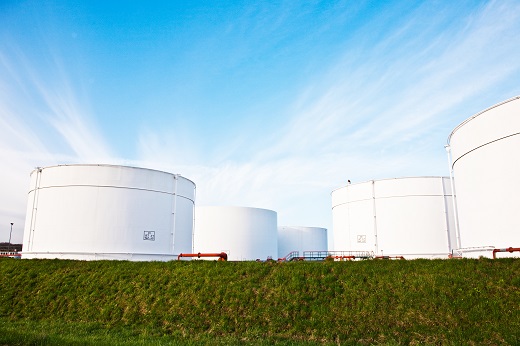 Jensen Mixers has been manufacturing side entry mixers for over 70 years for use in the management of B.S & W, storage tank cleaning and the blending of petroleum products. Founded in the Midwest United States, Jensen Mixers started, and remains, in the heart of oil country. Regardless of your tank size, Jensen is sure to be your manufacturer of choice.
The design utilized by Jensen Mixers was based on the incorporation of three basic features; ease of installation, plant and worker safety and product reliability. With a Jensen side entry mixer, you can remove the need for emptying tanks or using special tools to perform routine maintenance procedures. This alone has given Jensen side entry mixers a loyal following among maintenance personnel in the petroleum products industry.
The side entry mixers manufactured by Jensen feature a highly efficient, pitch-adjusted propeller. By utilizing a three blade, marine-type propeller head our mixers can provide a superior mixing performance regardless of the application they are being used for. Each side entry mixer propeller manufactured is precision set and permanently fixed at the Jensen factory.
With the revolutionary new Jensen Sentry Notification System, plants can achieve better environmental compliance on both new or existing Jensen side entry mixers. This warning system can help detect and notify maintenance works of any leaks that may happen in your side entry mixer tanks before they have an environmental effect. The Jensen Sentry Notification System comes standard on all new side entry mixers manufactured by Jensen or can be retrofitted to pre-existing units.
Unlike most side-entry manufacturers, Jensen's only focus is on side entry tank mixers. As a pioneer of the side entry mixer manufacturing industry, Jensen's technology has made a lasting impact on the petroleum maintenance and storage industry. Give a Jensen side entry mixer a chance and see why they have been operating without trouble for so many decades.