Jensen Series 400

Belt Drive Side-Entry Mixer
The Belt Driven Side-Entry Mixer for Product Blending, Sediment Control and Tank Cleaning Applications.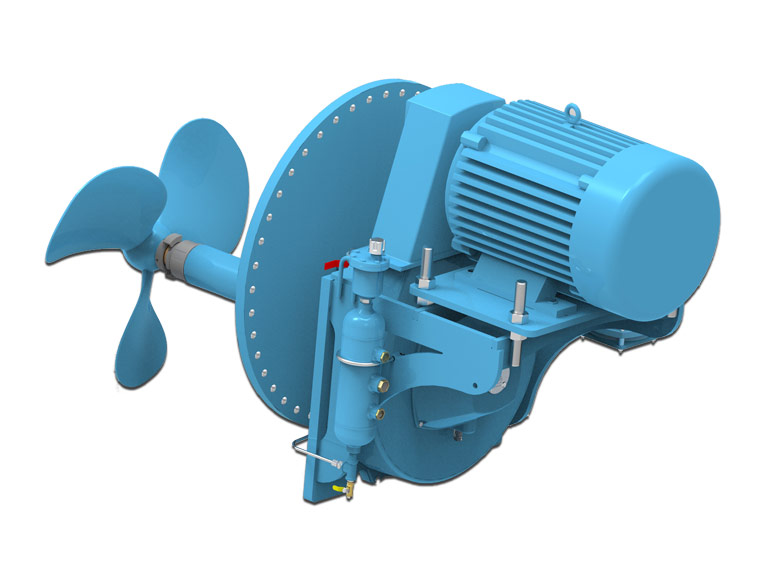 Models:
Model
Model 450
Model 480
Horsepower Range
5-30
40-75
Types
Fixed-Angle

Vari-Angle
Fixed-Angle

Vari-Angle
Applications:
Blending (Fixed Angle)
B. S. & W. Management / Cleaning / Blending (Vari-Angle)
Want help selecting the right Jensen Mixer for your application? Click here.
Download the Series 400 manual. Please enter your email address for link to download.

Jensen Series 400 Mixers are heavy duty side-entry mixing units designed for long life and trouble free operation. In every horsepower range they offer superior life and load figures, unmatched ease of maintenance and outstanding mixing efficiency. Jensen standard materials offer optimum performance in any hydrocarbon application. There are well over 15,000 Jensen Mixers in service today. Go with Jensen and get unequaled experience combined with time proven designs that outperform and outlast all of our competitors.
Features: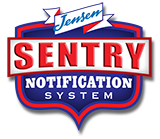 Jensen Sentry™ Notification System: Achieve a better level of compliance on new or existing Jensen 450 and 480 mixers with the Jensen Sentry leak notification system that detects and notifies you of leaks before they affect the environment.
Shaft and Wear Sleeve: Stainless Steel (Option for 316SS)
Lock Ring, Lock Bushing, & Seal Housing: 316 Stainless Steel
Drive Yoke: 356-T6 Aluminum
Propeller: Cast Carbon Steel (Option for 316SS). Custom-pitched by Jensen to fit your specific application.
O Rings: GFLT Viton
Vari-Angle Option for virtually no manual tank cleaning. (Not available on Model 420)
Innovative Single-Belt Design: The innovative design of the Jensen 400 Series Mixer allows for low maintenance operation and constant belt alignment resulting in reduced maintenance costs and higher productivity in all applications. The rugged belt drive train in the Series 400 Mixers is designed for long life and maximum reliability. Recent advances in belt technology have largely eliminated the need for frequent belt inspection and adjustment.
Efficient Propeller Design: The exclusive Jensen Pitch-Adjusted propeller is a highly efficient, three blade, marine type propeller precision set and permanently fixed at our factory to assure superior mixing performance in each individual application.
Durable Seals: The Jensen Mechanical Seal is an integral part of every Series 400 Mixer and is designed for long life at low cost. Materials of construction were especially selected to suit petroleum applications.
No Need for Additional Equipment: Hangs directly on your tank's nozzle. No need for additional equipment such as tie rods and / or a base.
Vibration-free shaft design: Ensures a long life to the mixer's mechanical seal, gearbox, bearings, etc.