Side-entry mixers. It's what we do.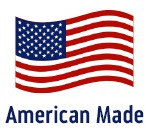 The only side-entry mixer specialist in America.
Jensen Mixers designs, engineers and builds side-entry mixers. Only side-entry mixers. It's what we started with over 70 years ago and we've never lost our focus. No wonder we're considered the most respected side entry mixer company in the world. When you use a Jensen Mixers side-entry mixer, you can be sure that you are getting a time-proven design that will outlast and outperform the options through our competitors.
What does that mean for you? When you work with Jensen, you'll be working with a company that has over 70 years of real-world experience with side entry mixer application in the petroleum industry. We have fine-tuned our designs down to the most applicable manner that not only services the customer for decades but also does so at a price point that gets the job done. Jensen Mixers also takes pride in our ability to never discontinue parts, so you can be confident that we will always have the parts and support needed to help keep your side-entry mixer running smoothly until you are ready for a change or outgrow your current mixer.
Our range of side-entry mixers is used primarily for management of B.S.&W. and / or blending of various petroleum products (crude, gasoline, fuel oils, etc) in atmospheric pressure storage tanks that range in diameter from approximately 50 ft to 360 ft. If you are looking for a side-entry mixer, but don't know which model is right for your specific application, the team at Jensen Mixers is here to help make the process easy. We have been mixing things up since 1950 and would love to show you what makes our side-entry mixers different.
As a pioneer of the side entry mixer manufacturing industry, Jensen's technology has made a lasting impact on the petroleum maintenance and storage industry. However, the applications that our side-entry mixers can be used for continues to grow all the time. With our side-entry mixers, routine maintenance can be done without requiring the tank to be emptied or the need for special tools. Give a Jensen side-entry mixer a chance and see why they have been operating without trouble for over seven decades.